If you've never done any landscaping before, the choices you face can be overwhelming. What type of flowers do you want, how much space do you want for a pool, and how do you separate different areas of the yard? While your taste will probably determine your choice, there are some things you should keep in mind before you begin. Consider your yard like a room; it should have the same feel as the rest of your house.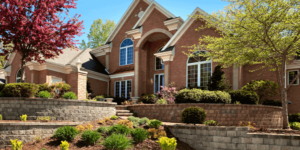 The best landscapers have a keen eye for the natural world. Good landscaping blends into the surroundings rather than fighting them. Landscaping also requires extensive maintenance, so you might want to hire a maintenance crew or hire a gardener. A landscaping apprenticeship is another great way to gain experience. However, it's worth noting that some positions require more than a high school degree. And you may want to consider a career in horticulture, which is a field with numerous job opportunities.
People in this industry typically work outside, but some work indoors with plants. They perform many tasks and can even design sculptures. In addition to creating beautiful outdoor spaces, they'll also clean up litter and weeds. These professionals may even be hired to work on a residential project or business. And if you're looking for a job with more flexibility, consider a career in landscaping. The career scope of landscape professionals is wide-ranging, and many paths can be taken.
Aside from plants, landscaping can also include the construction of structures and changing the landscape. In the case of gardens, you can create beautiful, functional outdoor spaces by laying out gardens. These are all examples of outdoor landscaping. Integrating your outdoor space with your home can make it as functional as you want. In most cases, you can choose any combination of these elements and create a unique outdoor space that is completely your own. But don't limit yourself to this!
A healthy lawn will make your property look beautiful and add to your home's curb appeal. You can install artificial grass if you prefer that. Shrubs can provide you with excellent berries and fall foliage, while flowering trees can herald warm weather in northern climates. And if you want to impress your neighbors, don't forget to include an artificial lawn. You'll be happy you did. So get outside and enjoy your landscaping!
The value of your home can increase by up to 12% if it has a beautiful outdoor landscape. If you're planning to sell your home shortly, landscaping is an excellent way to increase your property value. Landscaping can lower your energy bills while increasing your property value. Professionally landscaped homes have a higher market value, and potential buyers will be willing to spend more money on them. So whether you're selling your home or looking for a new place to live, consider these factors and consider these options.
Rocks can add contrast and texture to a yard. Unlike grass or a weed-filled lawn, rocks don't require much maintenance or repeated expense. There's a vast variety of different types of rocks that you can choose from, and you'll likely find one that suits your tastes and your budget. And if you're in the market for a new outdoor living space, don't forget to invest in some beautiful rocks and stones.
When you're looking for a landscaper, make sure you know the tax implications of purchasing materials and products from them. Materials and tangible personal property used in landscaping are taxable, and the sales tax paid by the landscaper can be passed on to the customer. Typically, landscapers don't sell their materials without installing them. If you're a contractor, you can use Form ST-120.1 to purchase materials without paying sales tax.
Before beginning any landscaping project, you'll need to examine your property and decide what it's going to accomplish. For example, are you planning to entertain guests or create a play space? Do you want to improve the view of the area? What type of weather does it receive? Whether it's raining or sunny, there are plenty of factors to consider. Remember that the type of landscaping you choose will have to reflect your personality.